Established by Wayne and Elaine Baldwin in 1981, Baldwin School Supply has been trusted to provide quality educational products, learning materials, art, crafts, office, and classroom supplies to public and private schools and daycares across Canada for more than 40 years. We continue their founding principles of listening to clients and meeting their needs.
Staying true to our roots as a family-run and privately owned Canadian business has allowed us to maintain our focus on building lasting connections with our clients and delivering exceptional customer service. We are ever-evolving our range by sourcing new products to ensure the widest range and great prices our clients have become accustomed to.
We are a member of one of the largest buying groups in North America. Today we operate out of our 100,000 square foot warehouse facility in Ontario. We are proud that our ongoing commitment to our clients has resulted in Baldwin remaining one of the leading names in Canadian school supply. As we continue to grow, we are thankful for the talents and agility of our team, and we look forward to what the future will bring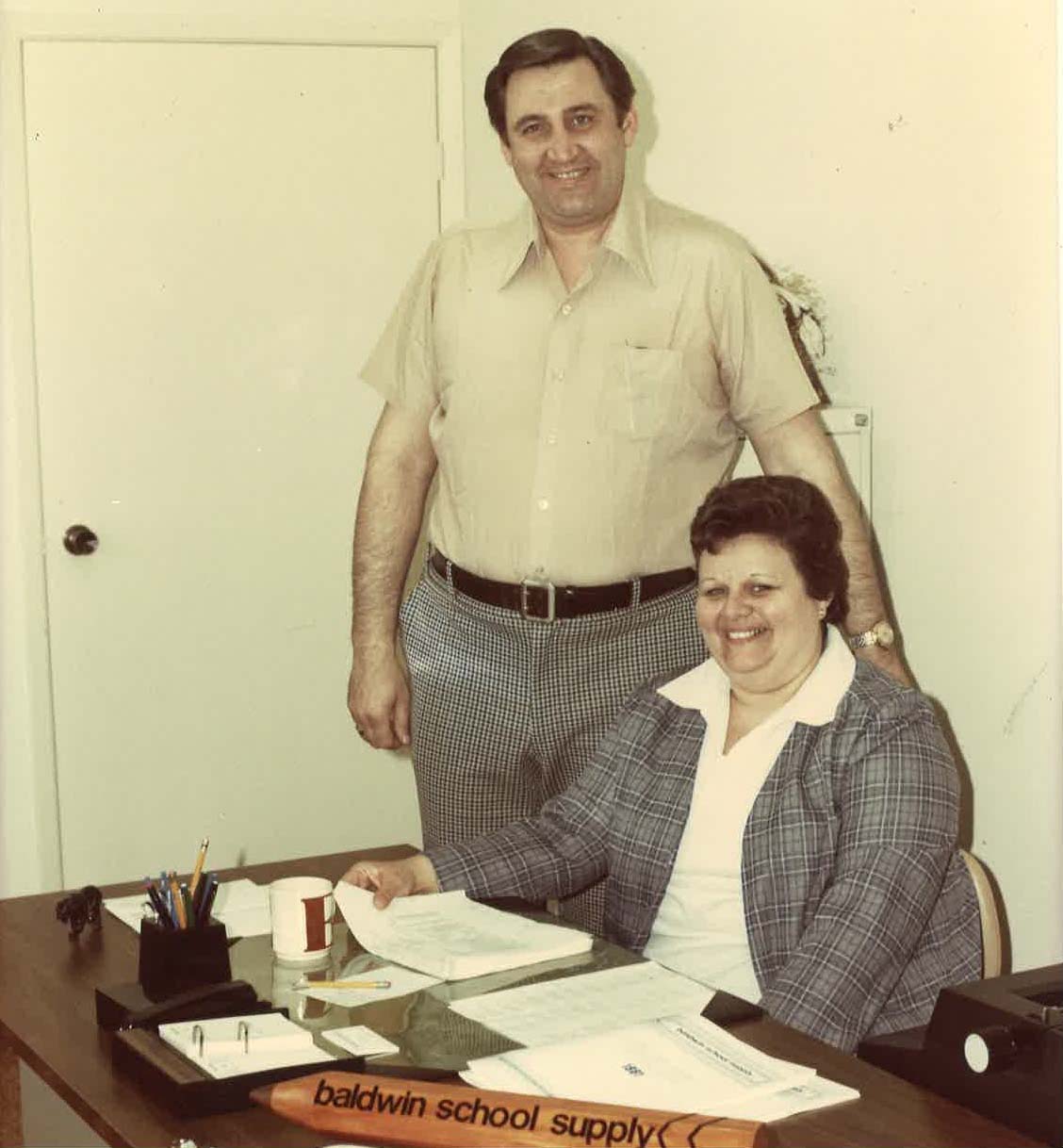 Our Mission
Baldwin School Supply has extensive experience, value premium customer service and offer competitive pricing for the benefit of Canadian schools, parents, and students. Our mission is to be your supplier of choice and provide ongoing support with honesty and transparency.
Our Values
We Succeed Through Satisfied Customers
We Value and Empower Our Employees
We Deliver Quality and Excellence in All We Do
We Use Technology to Deliver Market Leadership
We Behave Responsibly as Corporate Citizens
Locations
We maintain all our logistical services in-house with the flexibility to provide a range of additional services.
Head Office
589 Barton Street, Unit 5,
Stoney Creek, Ontario, L8E 6E4
Warehousing Facility
60 Leek Crescent,
Richmond Hill, ON L4B 1H1